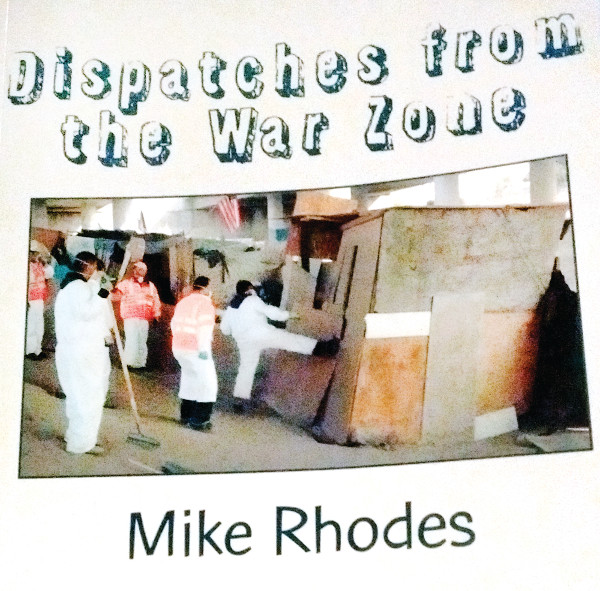 MERCED, CA — Independent journalist Mike Rhodes has been involved in homeless issues in Fresno, California since 2002. His tenacity as an investigative reporter has made it possible to gain insight into why homelessness has not disappeared. By coming into direct contact with the homeless, public officials, and through probing into the Freedom of Information Act, he has been able to write a new book that speaks to the reality of being homeless in America. In the book he talks about the manifestations of a political and economic system that is not meeting the needs of the people. He indicates that organizing is an integral component in making changes.
The book provides insight into how city government policies have had a negative impact on the homeless population, revealing the inner workings and motives of the Fresno city government. Social service providers such as Fresno Rescue Mission and the Poverello House, get millions of dollars to "manage" homelessness, but have no intention of ever ending it. The homeless receive the short end on how the monies are used. Through a 10 year plan to end homelessness, the service providers and City Hall dazzle the public as to how they are addressing the problem. Yet, homelessness continues to grow.
During the term of Mayor Alan Autry, a homeless radio marathon hosted by Jeremy Alderson included the Fresno County Supervisor, two Fresno City Council members and the Mayor. The program allowed local homeless residents to voice their concerns that the 10-year plan to get rid of homelessness was not working. It attracted national attention.
The book does a great job of outlining the policies used in dismantling the main encampments in downtown Fresno. It started with the city council approving several anti-homeless ordinances. These made it harder for the homeless to live and survive out in the street. With the Mayor's approval the Fresno Police Department and others were given the authority to destroy the encampments.
Before 2007, a class action lawsuit was filed in federal court over the destruction of property of the homeless. The homeless were able to win a victory by settling their claims for $2.3 million, as financial reimbursement for personal items destroyed. While being a significant victory in itself, it did not stop the city from the continual destruction of homeless encampments.
Housing First, a pet project of the subsequent Mayor Swearingin, was supposed to provide a voucher program to provide the chronically homeless with apartments and social services—but this never happened.
In the book, the author seeks to open the minds of the general public as to what homeless people have to face on a daily basis, and to see them as human beings. More than that, it seeks to empower them and to develop a broad movement to end homelessness. The author wrote in the book I purchased, "Together we can end homelessness where another world is possible."