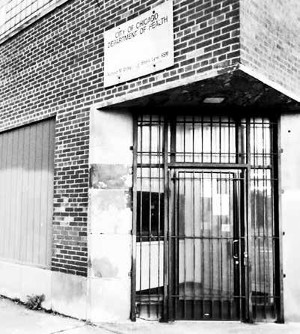 OAKLAND, CA — Under a West Oakland underpass, volunteers were passing out toiletries to forty-plus camp dwellers. A youth stops in the middle of the street with his head down, wearing a dirty baseball hat and over-sized clothing that reeked of urine. The anxiety he felt was visibly disabling as he tried to gather the courage to walk to the table. I coaxed him gently to take the bag. I could tell that being this close to people was excruciating for him.
The National Alliance for Mental Illness reports that 26 percent of homeless adults staying in shelters live with serious mental illness and an estimated 46 percent live with severe mental illness and/or substance use disorders. "It's very hard for a person who is homeless with a mental disorder to achieve stability," says Shirley Cheney, St. Mary's Center Director. "Homelessness is the definition of instability," Cheney adds. "You have to take most medications two to three times a day. When you are roaming the streets all day with no way to tell time, it's very difficult to take them as prescribed."
Small prescription co-pays are still a barrier to homeless people; and getting enough bus fare to pick up prescriptions, then get to the pharmacy, is daunting. Frequently, unsheltered people are subject to losing their belongings and medications by theft or police confiscation. Replacing medications is not a priority when you are back to searching for blankets, food and a safe place to sleep.
Growing numbers of homeless people suffer from abuse, trauma, depression, and anxiety. Alameda County Behavioral Health Care Services has a street medicine project that has doctors who go to people living in the encampments to provide urgent physical care but little psychiatric care.
For those who qualify, referrals can be made to the Trust Clinic in downtown Oakland where short-term help is available, but for the young person whose social anxiety is so extreme that it blocks them from entering public places, the Trust Clinic is not an option.
Professional outreach workers with expansive, comprehensive skills are a solution worth looking into. What is needed are teams made up of psychiatrists, physicians, social workers, and housing and income specialists dedicated to working with unsheltered people for as long as it takes to develop trust and bridge people to resources.
Cheney has another good idea. "Right now we send people with substance abuse problems to one facility then send that same person to another facility for mental health issues. What we need is co-location of services. Facilities with easy access residential beds scattered across Alameda County that multi-layer services to address substance abuse and provide long-term mental health stabilization."
Right now, if a homeless person is shouting in the middle of the street at the invisible voices in his head, he is likely to end up in jail where he is re-traumatized—and then sent back to the streets. We need to do better.