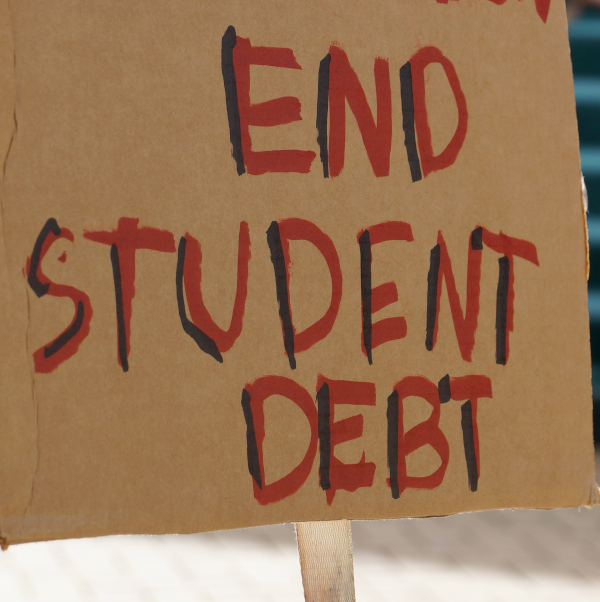 OAKLAND, CA — Across the country more than two-thirds of renters have student debt, Americans owing over $1.6 trillion. Politicians answer this crisis with long-winded orations, discouraging the pursuit of higher education in exchange for trade schools and a promise of an honest day's dollar. Yet Americans with college degrees continue to make approximately $30,000 more per year than those with only high school diplomas. The cost of that education steadily climbs, but loan forgiveness programs remain stagnant.
And while a college degree may increase one's fortunes, the debt impedes home financing opportunities. Income Contingent Repayments (ICRs) are meant to ease the burden, but ICRs factor in only income and not cost of living. Considering most job opportunities remain in high-cost cities, ICRs do not provide the necessary relief required for a renter to save a down payment on a home, not to mention the exorbitant interest paid on these plans.
As California courts prepare to open their doors to mass evictions, legislators like Assemblyman David Chiu ask for temporary solutions such as AB 1436, a bill that would halt evictions throughout California during the COVID-19 pandemic, as well as provide mortgage forbearance to property owners such as struggling landlords.
No one besides Congresswoman Ilhan Omar has tackled the elephant in the room: debt. The final outcome still ends with renters carrying the debt of unpaid rent added to their existing debts, which already prevented home ownership.
Each generation of Americans watches their debts rise and their ownership decline. They are suffocated by school debts, medical debts, credit cards debts, rising costs, and the race for notable resumes that might stand out in the black hole of internet submissions. Millions lost their jobs in the pandemic, and instead of forgiving their debts, our country proposes piling on more.